5 TIPS FOR SPRING DECLUTTERING
MARCH 31, 2021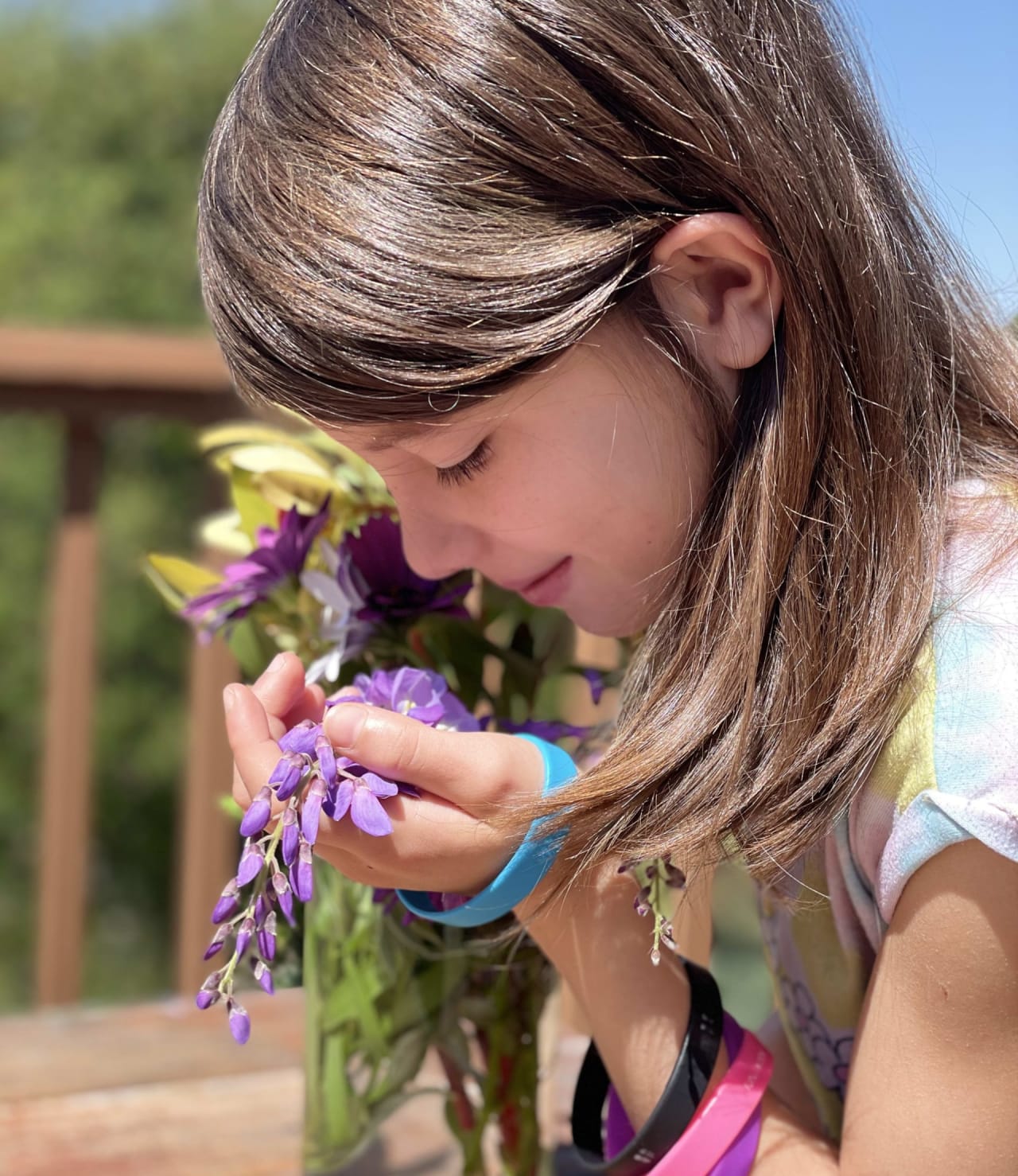 It is officially springtime and boy do I love everything about spring, even if my allergies are on fleek. The sun is shining, but not too hot. Copious amounts of flowers are blooming in vibrant patches of renewed energy, even along the wide stretches of freeway. Days are getting longer and the light of the sun beckons us to come outside and play a little more and a little longer. Here in Southern California, the weather is perfectly ripe for hiking, surfing, walking, and meandering with no plan at all other than admiring the glistening beauty of magical Spring.

Springtime also conjures up some other notions, such as spring cleaning and decluttering. Now, I never watched the Marie Kondo documentary, but I can really get down with a massive purge of all things non-essential, followed by an organizational undertaking. And I know I'm not the only one feeling this call to simplify life through the mundane task of organizing because everyone I speak to seems to be going through their closets, cupboards, and drawers with a mission to streamline and harmonize the experience of getting dressed, baking a cake, or even finding a light-bulb replacement. As someone who has taken this past year to turn my house upside down and inside out in pursuit of tidiness, function, and less crap, I'm here for you with 5 tips for Spring Cleaning.

1. Create time for yourself to get the job done. Organizing takes time and brainpower because not only do you need to pull everything that is there out, you need to have a plan for reorganizing once you're done. I usually take few days (or if I'm being 100, weeks) to simply think about what it is I want to accomplish. For example, if I want to clean out my closet, I think about why I want to complete the task. I then think about how it would feel once the task is completed and I allow myself to bask in that feeling for a few days. Like, I want to go into my closet and feel a sense of freedom and space. I want to easily identify my clothing options and know where everything is located. I want diversity in my wardrobe choices, so I want to be able to see everything without searching and definitely without frustration. So, I marinate in just the idea of it and come up with a plan. Once I feel ready, I schedule a day and time for myself and get to work.

2. Don't be afraid to let your stuff GO. Just let it go! Okay, so this last time I cleaned out my closet, which was just a couple of days ago, I told myself I was going big. Meaning: I was determined to get rid of all those dresses I hadn't worn in years but was holding onto in case some special occasion ever came around. Gone with the shoes I never wear but hold onto because they cost a nice chunk of change. Sayonara to the old undies with holes in them! Begone all things I don't use and in some cases, don't even like anymore. Now I realize this is easier said than done for so many of us because we form attachments with our material possessions, even if we never even use them, but I highly suggest just closing your eyes and getting rid of them anyway. It's like ripping off a band-aid, not fun when you do it but so relieving once it's done. Remember, not everything you own needs to have a practical purpose. I love chachkies just as much as the next person, but if your cute little bric-a-brac items are piling up in numbers that seem to threaten a takeover, just get rid of them! Yes, the decision to let go or keep can be difficult to make, so I'll give you another tip for free. Instead of two piles consisting of keep or throw, make three piles. One for keeps, one for throw, and one for maybe. Once you've completed the sorting process, go back to the maybe pile and tap into the feeling of whether you want/need/love the item...if you catch yourself waffling, just create a bag for "deal with later" and put everything you're not sure about in said bag for a week or so. If you find yourself forgetting what's even in the bag, you probably don't love it as much as you thought you did and you can let it go!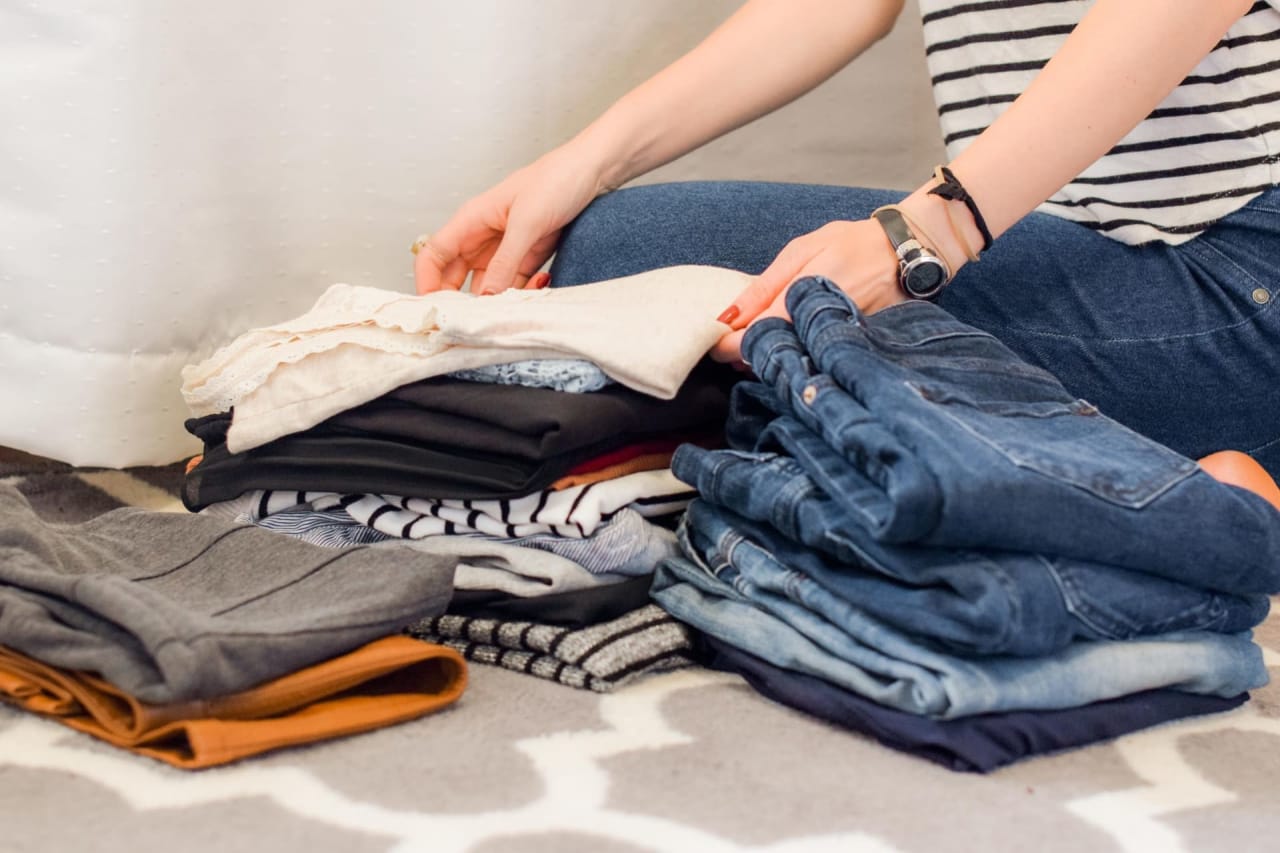 3. Consider selling or donating your old items. Hate the idea of just throwing your old stuff away? So do I. Gone are the days of thoughtlessly dumping perfectly good stuff in the bin just because you don't want it anymore. Online apps make reselling your old goods a breeze. And there's my personal favorite, donating to Goodwill. They make it so incredibly easy to drop off items and go. Or even have trucks that will come and pick up your big stuff! One of the quintessential Grateful Dead song lines is "one man gathers what another man spills" which is not only true but also eco-conscious.

4. Invest in some helpful tools to stay organized. Notice I use the word "invest" and not "buy" because an investment is something that pays you back in dividends and purchasing some simple tools to help you stay organized will pay you back for years to come! For example, if you have some really big drawers, purchasing drawer dividers will help keep things tidy and manageable. Maybe something as simple as a rotating caddy on your kitchen counter or island to keep all daily essentials out and easy to find regardless of what side of the kitchen island you're on. Just google "organizational tools" and you'll come upon a plethora of ideas and easy solutions to help get your spaces in tip-top shape.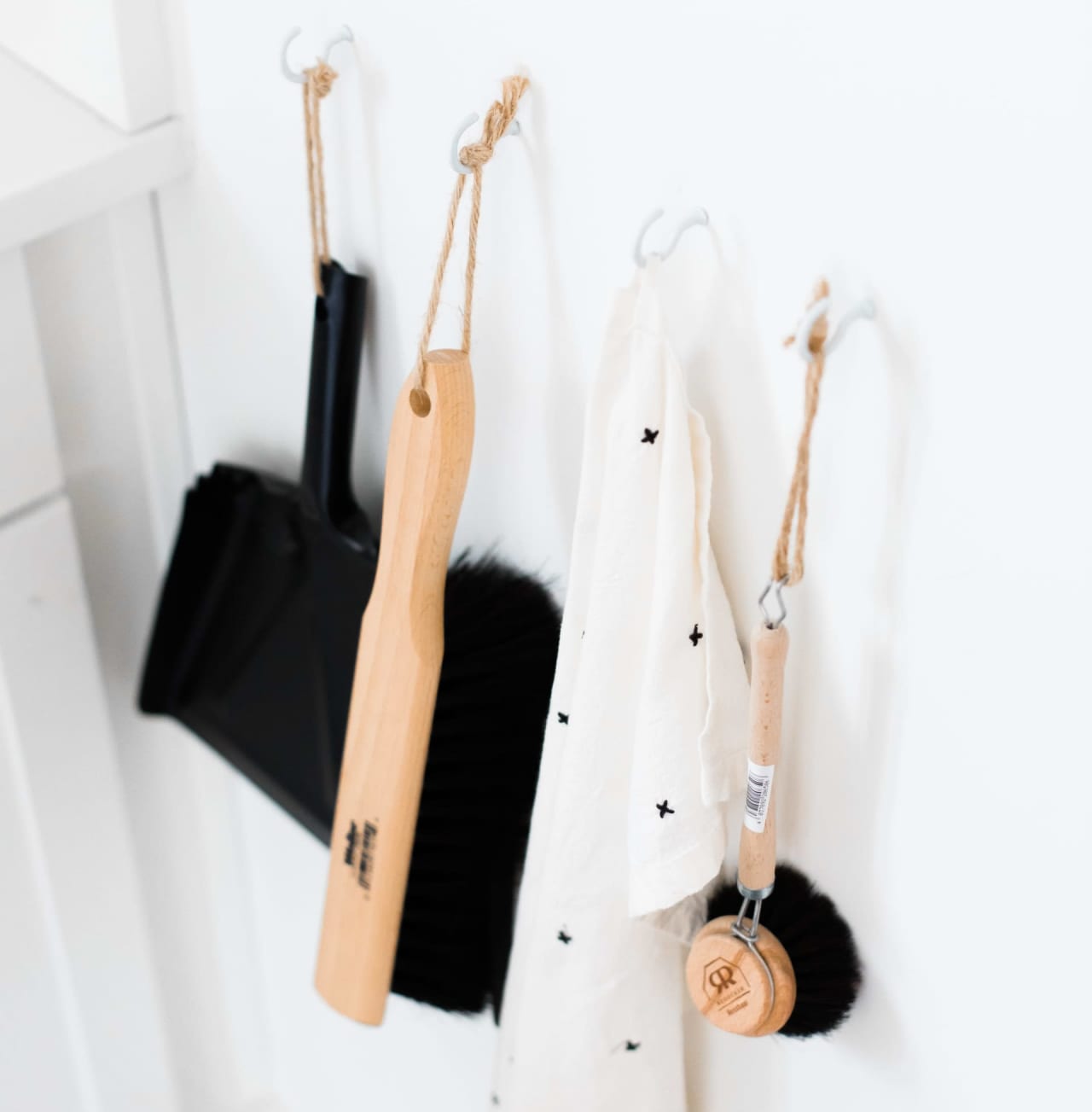 5. Prepare to maintain your newly harmonized spaces. Organizing spaces is no easy task, so once you've made that initial effort to get everything sorted and set up, be prepared to maintain it all. Depending on the area, you could be looking at daily maintenance, weekly, or monthly. The more you use the space, the quicker it can fall into disrepair, so it's up to you to stay on top of it. Creating systems is an organizational way to stay organized, even if it's a mental note or reminder on your phone. Sometimes we feel in a rush and don't have the time to properly put an item away, so having a weekly check-in with your spaces will allow you the time to keep your new systems in check.
Well, friends, I hope this helps a little bit! Creating clear and manageable physical spaces will assist you in creating an orderly and harmonic mental space. When we have this type of open capacity in our psyche, it frees our internal hard drive up so that we can create magic in our lives. Happy Spring Cleaning!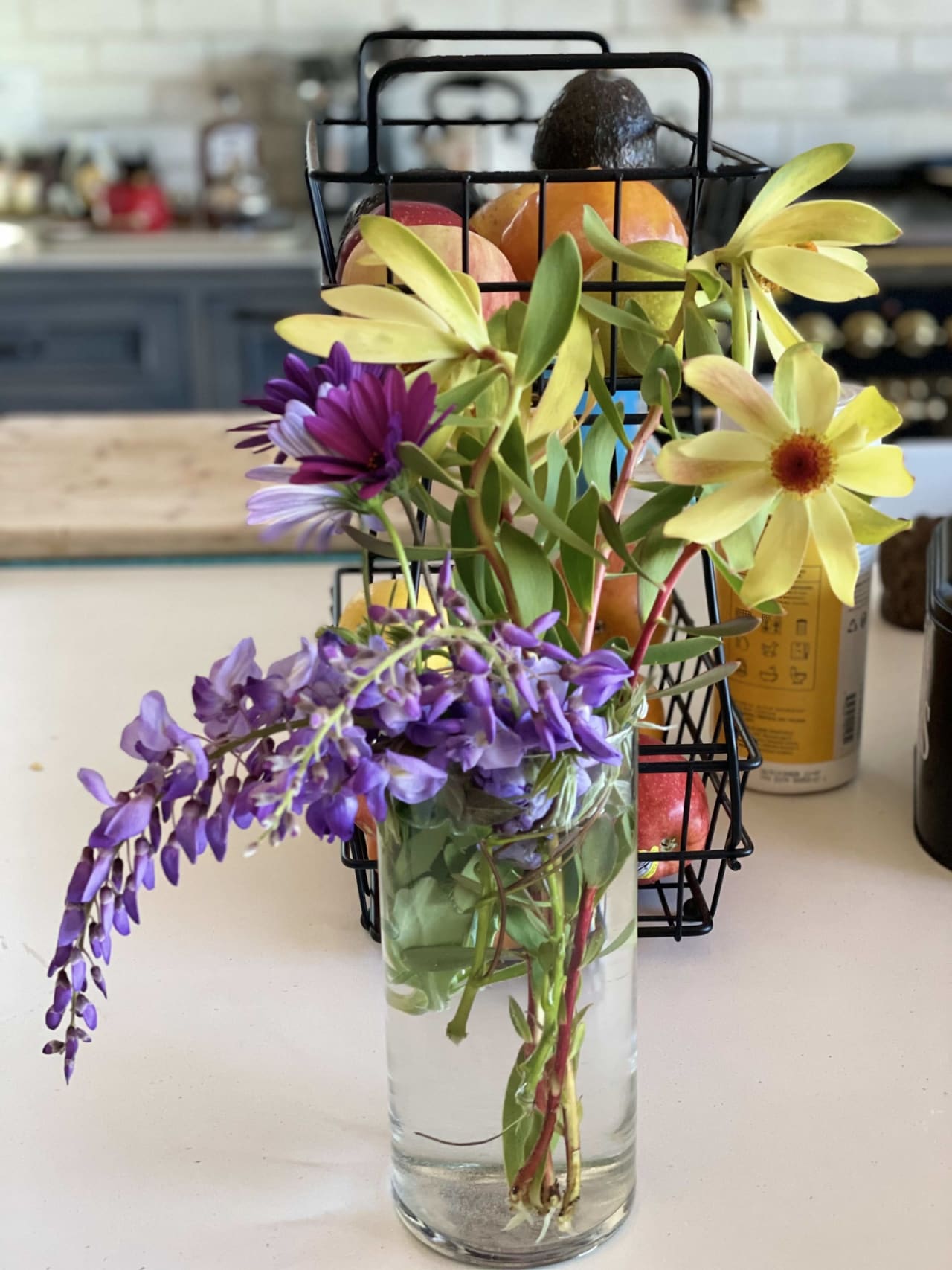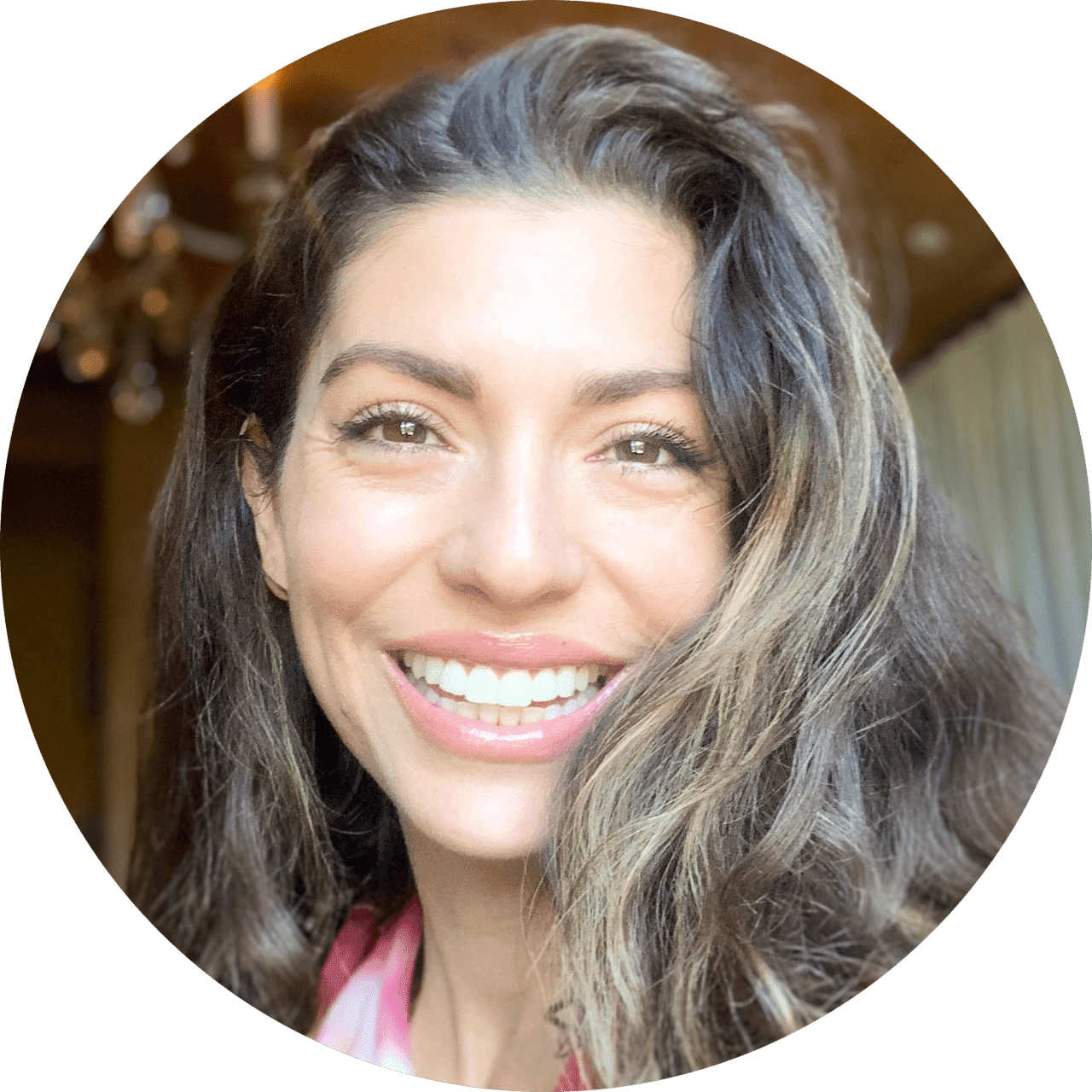 Hi, I'm Megan and a beautifier, mother of 6 children, wife, unschooler, Realtor, small-family farmer, small business owner, and aspiring creative finding my outlet through writing. I enjoy thinking outside of the box, exploring, and challenging the paradigms set forth by society.
FOLLOW ME
Instagram: MomWifeSuperStar

Contact: ​​​​megan@valnesandcompany.com