Hungry? Here's Our Top 5 Favorite Sunset Park Eateries for Any Mood.
Sunset Park is a Santa Monica neighborhood close to my heart for a few reasons. The obvious one is that my husband and I own and operate a real estate agency here. Perhaps the lesser known reason is that Sunset Park is where said husband and I bought our first home and started our family. I had my first baby in our old Sunset Park home on 25th Street and spent many hours walking the streets of the neighborhood, especially Clover Park. The memories we created in this little corner of the world are forever etched in my heart and incredibly special.

Over the years, this relatively unknown neighborhood of Santa Monica has significantly glowed up, most notably the restaurant scene. While some new hot spots have appeared to great fanfare, there's still a few old favorites that are delicious and worthy of taking your friends, family, or just yourself to for a tasty meal.

Today I'm going to break down our top 5 favorite Sunset Park restaurants for any mood.

​​​​​​​
1. CRIMSON | 2901 OCEAN PARK BLVD #127, SANTA MONICA, CA 90405
Crimson is Mediterranean food at it's best. Fresh quality ingredients combined with a casual atmosphere make this eatery a perfect choice for a quick lunch, takeout, or an easy dinner with the family. Personally, I love their Cran-ginger salad with chicken. Nina, our Director of Operations, salivates over their Dark meat chicken kabob served with perfectly cooked rice and a salad. Yum.​​​​​​
2. VITO'S RESTAURANT | 2807 OCEAN PARK BLVD, SANTA MONICA, CA 90405
Do you ever have a yearning to eat in an authentic Italian restaurant that evokes memories of Old New York, The Godfather, and Frank Sinatra at the height of his career in the 60's? If you're anything like me, the answer is heck yes! Waiters in tuxes? You got it. Red and white checkered tablecloths? All night long, baby. Desserts that come out on a wheeled tray? My favorite. Oh, and did I mention Dirty Martinis fit for queen? It seems you simply cannot go wrong at this restaurant. Find your favorite person or people and tuck yourselves away in a private leather booth, bathed in dim light, and decor that makes you feel like you're existing in black and white television. Absolute authentic Italian-American perfection. My absolute favorite dish is the Red Cioppino. Bellissima!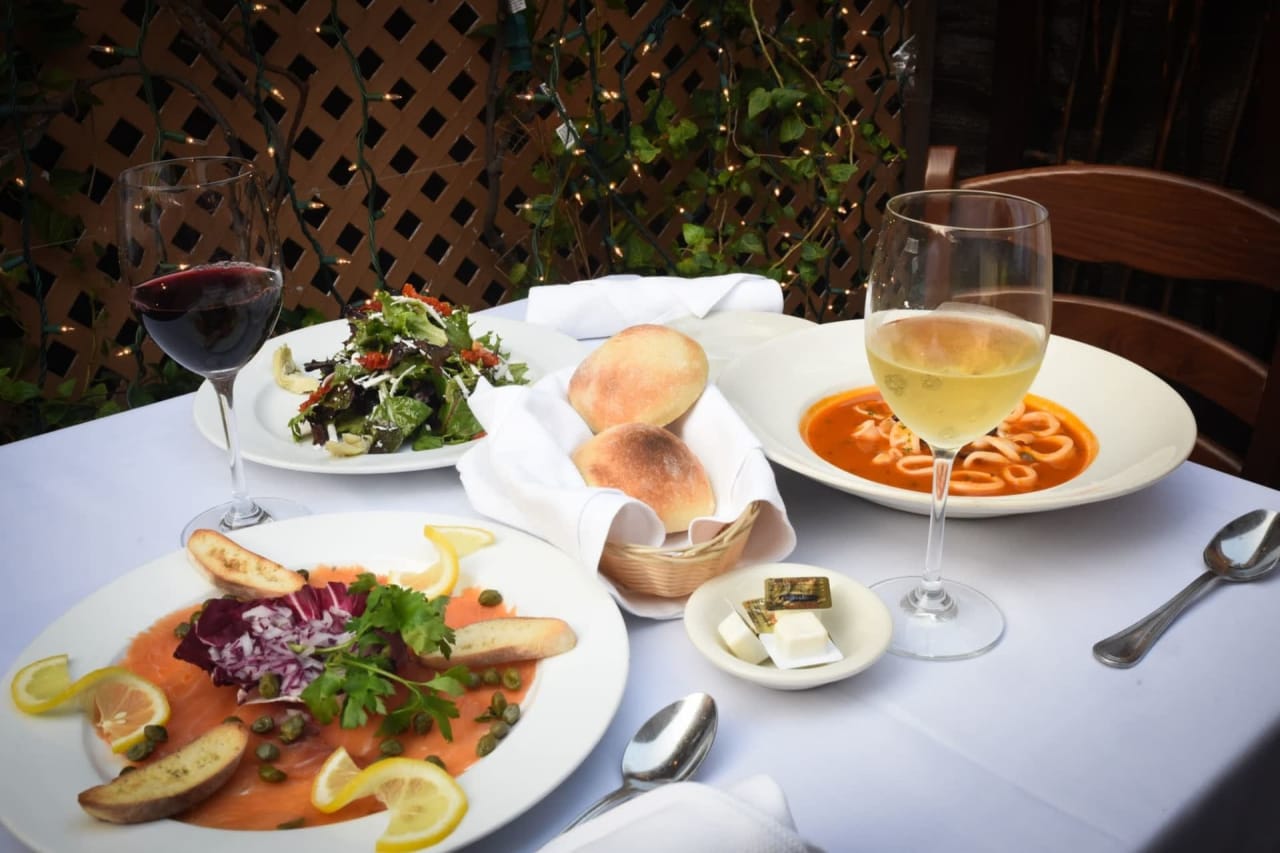 3. THYME CAFE & MARKET | 1630 OCEAN PARK BLVD, SANTA MONICA, CA 90405
Thyme Cafe & Market is basically a staple eatery in Sunset Park. Thyme was one of the first upscale yet accessible restaurants to open on Ocean Park Blvd, serving incredibly fresh and innovative dishes to the community. By no means fancy, we still consider this cafe gourmet and an excellent choice for a scrumptious coffee and pastry, mid-day lunch, or a take-out family meal. Their freshly baked pastries and desserts are unparalleled. We also love the many options of choosing from the case of daily made specials or their standard menu. My personal favorite items are their French Fries (so good), Grapefruit & Avocado with Red Onion side dish (who knew this combo would be so refreshingly delicious?), and artisanal charcuterie boards. Stacey, our resident creative wizard, lives for their Albacore Tuna With Currants, Celery, Red Onion Sandwich.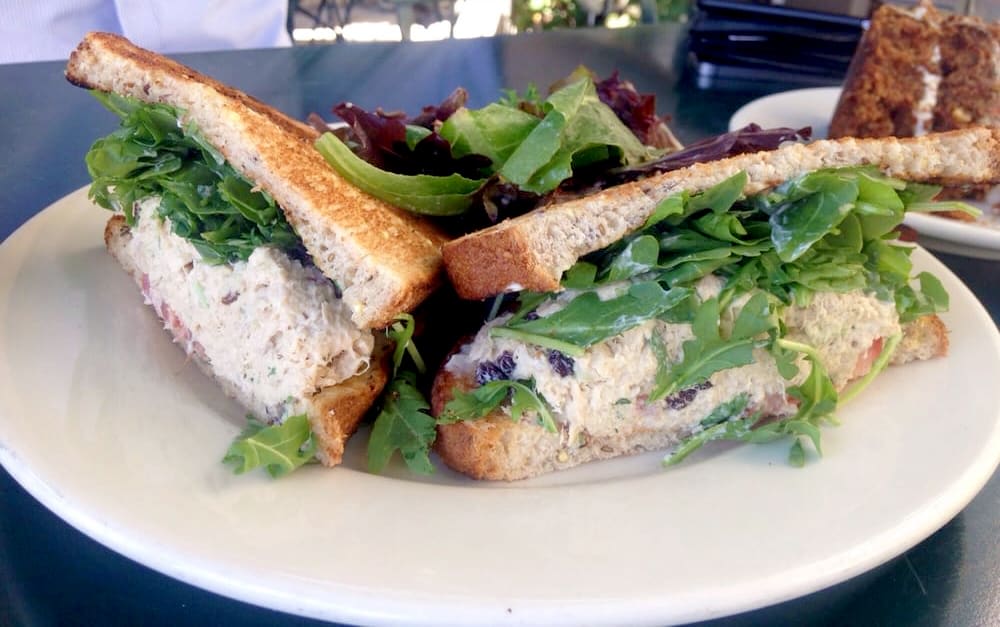 4. LOVE COFFEE BAR | 1732 OCEAN PARK BLVD, SANTA MONICA, CA 90405
Although Love isn't technically a restaurant, they deserve a spot on this list because the food and beverages they do serve are second to none. Their specialty coffee drinks always leave us craving more. In fact, I think about my favorite drink, the Honey Lavender Latte more than I would like to admit. I also tremendously enjoy their Brie and Arugula baguette sandwich as a mid-morning snack. Who doesn't love a place that writes -insert your name here- "Megan deserves love" on the side of the cup?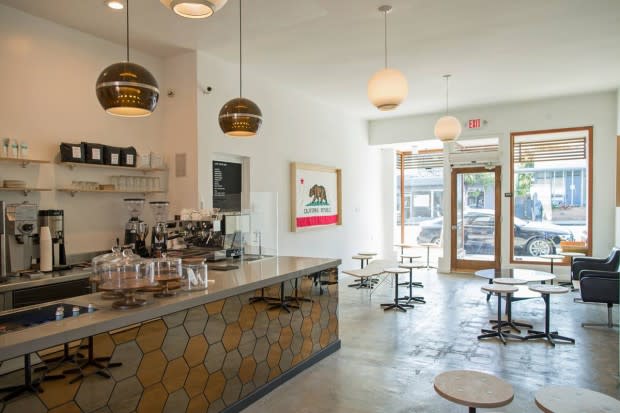 5. GILBERT'S EL INDIO RESTAURANT | 2526 PICO BLVD, SANTA MONICA, CA 90405
Gilbert's El Indio restaurant has been a long time favorite for most all Sunset Park residents. Authentic and tasty Mexican food without any pretentious frills keeps this neighborhood favorite casual and down-to-earth. Come here to mend a hangover with freshly made Menudo or show up sober and leave with a pending hangover after a pitcher of their hard working Margaritas. Get your grub on for a great price with their weekday specials or choose from anything on the menu and your taste buds and tummy are sure to thank you. I practically lived at this place during my first pregnancy, scarfing down the All Carne Asada burrito way too fast. I still hop by occasionally when I get a hankering for real Mexican food. Gilbert's is a perfect spot for the family or a fun night with friends. My favorite item on the menu is still their all meat burritos; I usually go for the All Carne Asada or sometimes mix it up with a Beef and Beans burrito. I'm pretty sure you cannot go wrong at this stalwart of an eatery. Muy delicioso!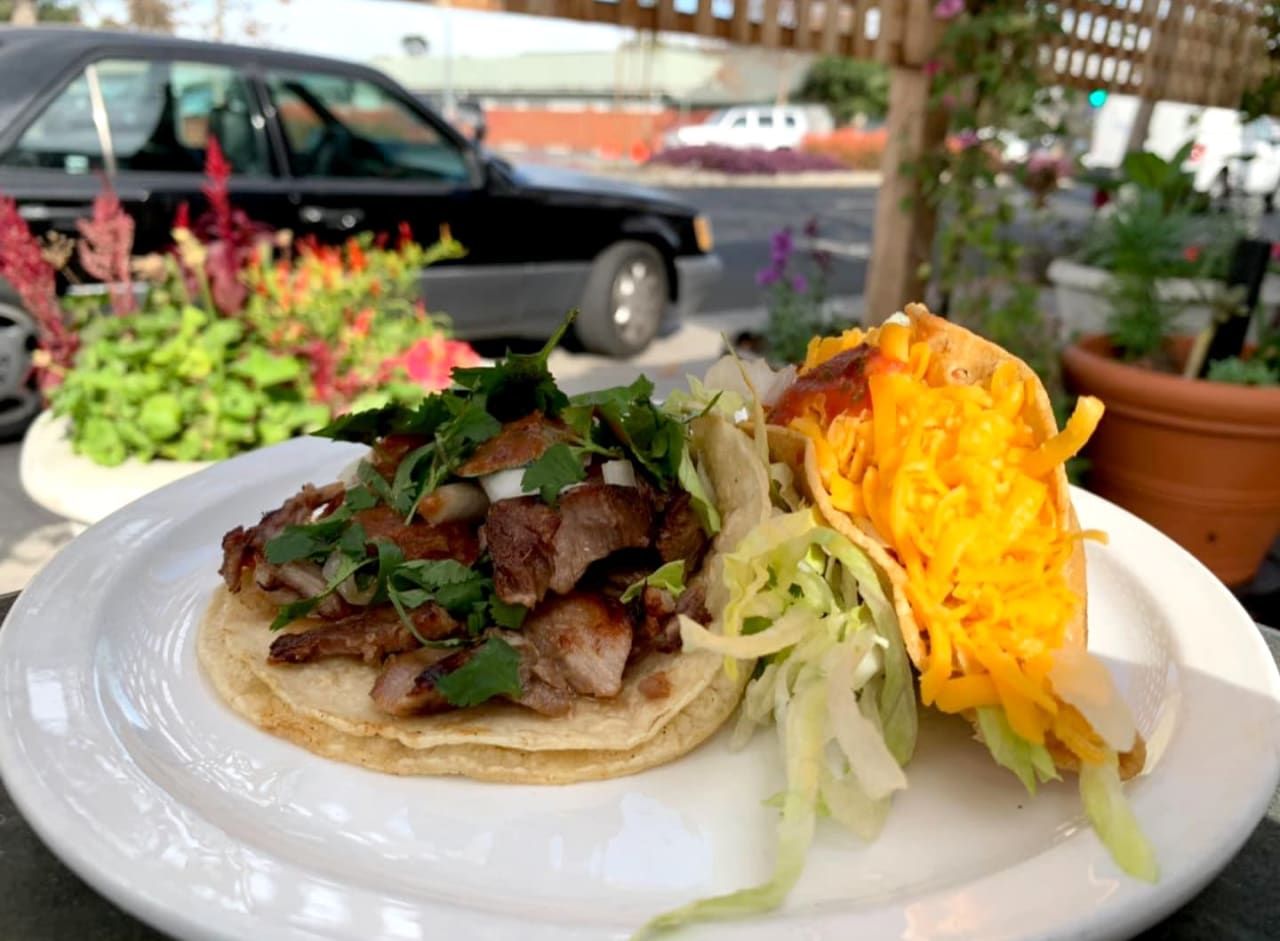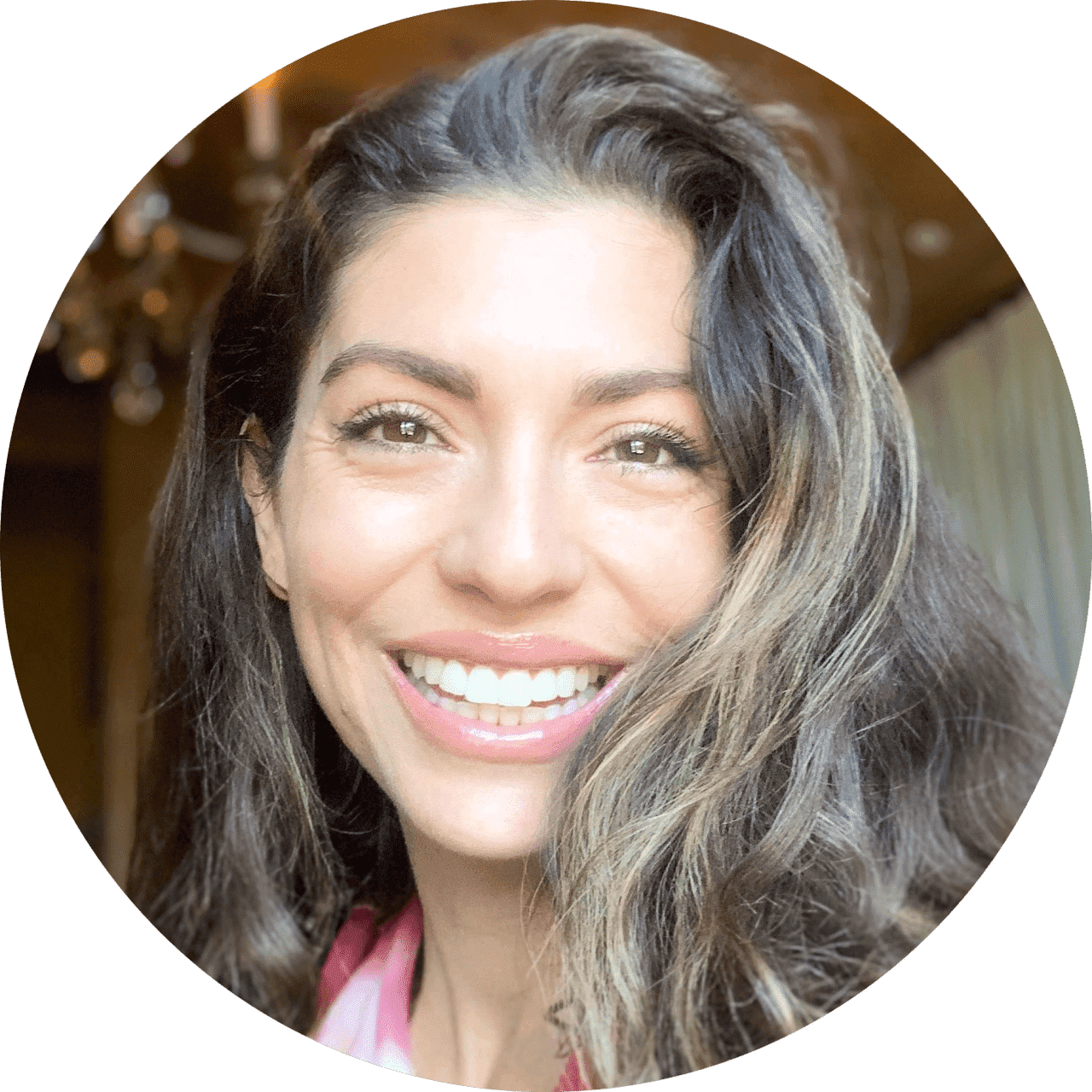 Hi, I'm Megan and a beautifier, mother of 6 children, wife, unschooler, Realtor, small-family farmer, small business owner, and aspiring creative finding my outlet through writing. I enjoy thinking outside of the box, exploring, and challenging the paradigms set forth by society.
FOLLOW ME
Instagram: MomWifeSuperStar

Contact: ​​​​megan@valnesandcompany.com